Wednesday, April 25th, 2012
What are the best practices that make strategy work in an organization?
When the strategy is clear to everyone. The strategy needs to be simple enough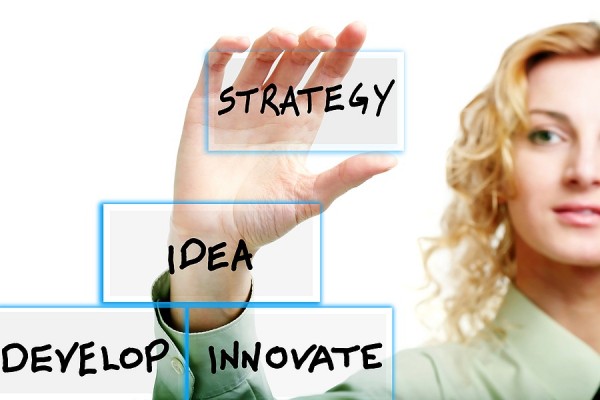 for anyone in the company to understand. Fostering clarity involves the following:
Avoid top-down approaches. Many organizations suffer from planning that goes on at the most senior level of the organization and doesn't integrate wisdom from "the front lines." Top-down planning also suffers as a result of a lack of understanding and buy-in. The most effective approach is one that combines top-down and bottom up approaches.
Numbers aren't the whole story. Strategies that are about hitting particular financial targets alone aren't really strategies. Financial targets are goals that we want the strategies to deliver.  A strategy is the mobilization of company-wide efforts needed to create the desired outcomes. Financial targets are the "what." Strategies are the "how."
Create shared language. The language of the executive office is often financial, but that doesn't "translate" very well in other parts of the organization. Using planning tools that create shared language in all departments and levels of the organization helps make the strategy clear.
When the strategy is resilient. One common critique of strategy processes is that they create plans that are quickly obsolete. Resilient strategies are based on organizational strengths and assets that have long-term strategic potential. This involves the following:
Avoid strategies that are "borrowed" from other companies. Some companies try to copy what they see working for their competitors or peers in their industry.  While great ideas can often be picked up from others, successful strategy is based on the unique assets and strengths of each organization.
Base strategic plans on long-term opportunities, not short-term trends. A very common practice in organizations is to mistake tactical strategies for strategic planning. A short-term market opportunity then replaces organizational mission and strategy. Without balancing short-term and long-term, the organization short-changes itself on profitability and risks creating a culture driven from one crisis to another.
When the strategy is fully implemented. Many organizations create reasonable strategies that are not fully implemented. When this happens, one of the following may be occurring:
Invite people into agreement with the strategy. If the strategy process has not sufficiently included the perspectives of those who will execute the strategy, the outcome will likely have opponents. Strategy processes that integrate differing views ultimately create stronger outcomes.
Translate the strategy to day to day work. For many, the intuitive process of figuring out what strategy means for their work is fun and challenging. For others, it's impossible.  Creating measurable action steps, and in some cases, metrics and financial targets is a critical step in strategy implementation.
Role model at the executive level and follow through. In order to give the strategy a chance, there has to be managerial commitment and follow-through. If the strategy was developed without their buy-in or if the strategy is not robust enough, managers will become fearful that it doesn't address the reality of today's challenges.  If no one seems to get the strategy, they may become frustrated and conclude the strategy "doesn't work."