Monday, May 14th, 2012
Mergers of teams, business units and whole companies often trigger questions about organizational identity.  Yet, such situations are not the only times organizations and companies question who they are, what they stand for and how they want to live that out.  New leadership, significant regulatory changes, an examination of values of sustainability or the triple bottom line,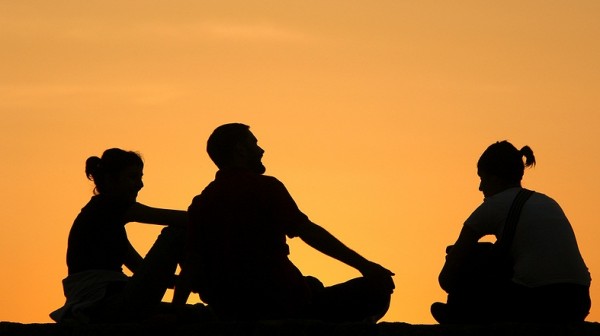 declining market share or profitability can all trigger executives to step back and ask big questions of identity and purpose. The need to strengthen brand strategy or branding campaigns can also highlight fractures in shared identity and strategy.
In a recently completed project with a non-profit organization, we asked the question: "Who are we together?" and the client reached its answer in a uniquely soulful way: by listening to each other.  I've led quite a few processes that help organizations find clarity of direction and a strategy for how to achieve their objectives. This situation was unique.  There was not enough social cohesion in this organization to allow leaders to chart a new course in the normal way.  There was conflict, lack of clear roles, and a history of false starts in finding a new direction.
This organization needed to build trust – trust in leadership as well as trust in their decision-making processes. In the process of finding a new identity and future direction, many organizations conduct inventories of assets or skills. This is not a bad thing to do; we did it in this case, too.  But, we went beyond merely cataloging shared values and assets. We got people talking about them. And about what mattered to them as individuals.
We designed a series of conversations to begin to build trust within small groups of individuals. Â These groups reported out their conversations to the wider organization. One of the common comments from the small groups was how good it was to talk among themselves in a thoughtful and supportive way. We gradually increased the number of people in each conversation. As the groups got larger, we changed the structure of the conversation to make sure that all voices were heard equally and that groups learned how to synthesize the essence of their own talking and listening. By the time the process was complete, leaders were able to synthesize the reflections of all who participated.
We didn't start the conversation with "What should we do together?" Instead we started with the question "Who are you?" We asked people to share their own personal perspectives in response to some distinctive questions. This personal piece was an important building block. Then we moved into the question "Who are we together?" After these two questions had been satisfied, we asked "What do we want to do together? What is our shared work?"
In his book, Community: The Structure of Belonging, author and consultant Peter Block says that the "small group is the unit of transformation." In this instance, listening together in small groups has led to a powerful outcome that will guide one organization for some time to come.